SRP Backup Utility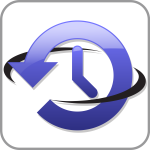 SRP Backup Utility
Customize It
You choose what you want to back up, whether it's the whole OpenInsight directory, a data folder, or specific files.
Zip It
All files are backed up into a single Zip file. You can even password protect the Zip file for added security.
FTP It
Increase your revenue! Provide your users with an offsite backup service, and have the SRP Backup Utility automatically transmit the backup to your FTP server.
Simple
The SRP Backup Utility automatically shuts down OpenInsight before starting the backup. Furthermore, it updates any SRP Application Launcher configuration file to prevent users from logging in during the process. All this is done with just one function call!
Price and Licensing
The SRP Backup Utility is $175 and includes one year of technical and upgrade support. The developer is permitted to use this license in any supported development and deployment system. All serial numbers must be provided at the time of purchase. Additional serial numbers can be added for a $50 administration fee. Please see our License Information and FAQ page for further information. All pricing in USD and subject to change without notice.