SRP DirectConnect Control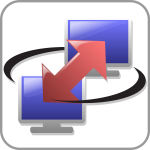 SRP DirectConnect Control
Applications often need a way to send a message to end users. The typical approach is to store information somewhere where each station monitors this location. While this "pull" method is useful for offline systems, a "push" method is far better when online systems need an immediate notification. The SRP DirectConnect Control makes this a reality for OpenInsight applications.
Types of Uses
Because it was designed as a generic utility, there are many ways the SRP DirectConnect Control can be used. Consider a true instant messaging service native to the enterprise system. Use it to request a report from a dedicated process server. You can even notify users of an imminent system maintenance…and then log them out if they are not around to get the message.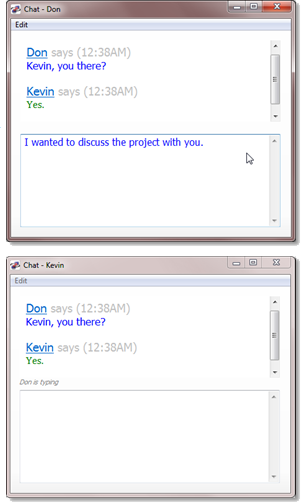 Simplicity of Design
The SRP DirectConnect Control only has one method, Broadcast, to send out messages to other clients. The SRP Synchronization Server is used to maintain connections with all other SRP DirectConnect controls.
The only event, OnBroadcast, makes it easy for developers to create their own mechanism to receive messages and filter them for specific use. Alternatively, multiple SRP DirectConnect controls can be used to connect to different SRP Synchronization servers in order to create a cluster of private messaging networks.
Price and Licensing
The SRP DirectConnect Control is $235 and includes one year of technical and upgrade support. The developer is permitted to use this license in any supported development and deployment system. All serial numbers must be provided at the time of purchase. Additional serial numbers can be added for a $50 administration fee. Please see our License Information and FAQ page for further information. All pricing in USD and subject to change without notice.