SRP NSIS Utilities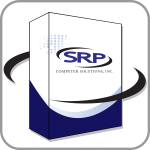 SRP NSIS Utilities
SRP uses NSIS to create it's installers. As a result, we've developed our own plugin called SRPUtil to simplify certain tasks. The plugin allows you to do the following:
You can use it to add your application to Windows' firewall exception list.
Run OpenInsight invisibly and execute commands, such as RDKINSTALL.
This free tool includes that plugin and some template NSIS files to quickly get your OpenInsight application ready for deployment.
This product is provided free and "as-is." We are committed to supporting all our free tools with the understanding that they won't always receive top priority. As is the case with all our products, you can visit our forums to get feedback,  report issues, or request features.