SRP Style Editor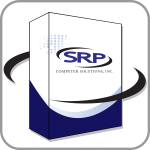 SRP Style Editor
Revelation Software added a new feature to the OpenInsight v7.1.0 Form Designer known as Raw Style Bits. Its purpose was to enable developers a way to extend the visual appearance and behavior of the native controls. While this opened up many potential options, the tool itself was provided as a very basic dialog with no documentation:

To help developers understand these style bits a little better, the SRP Style Editor was introduced at the 2005 Revelation User's Conference as a free utility. Developers now have a guide to understand the meaning of each of these style bits and how many of them are intended to be grouped together: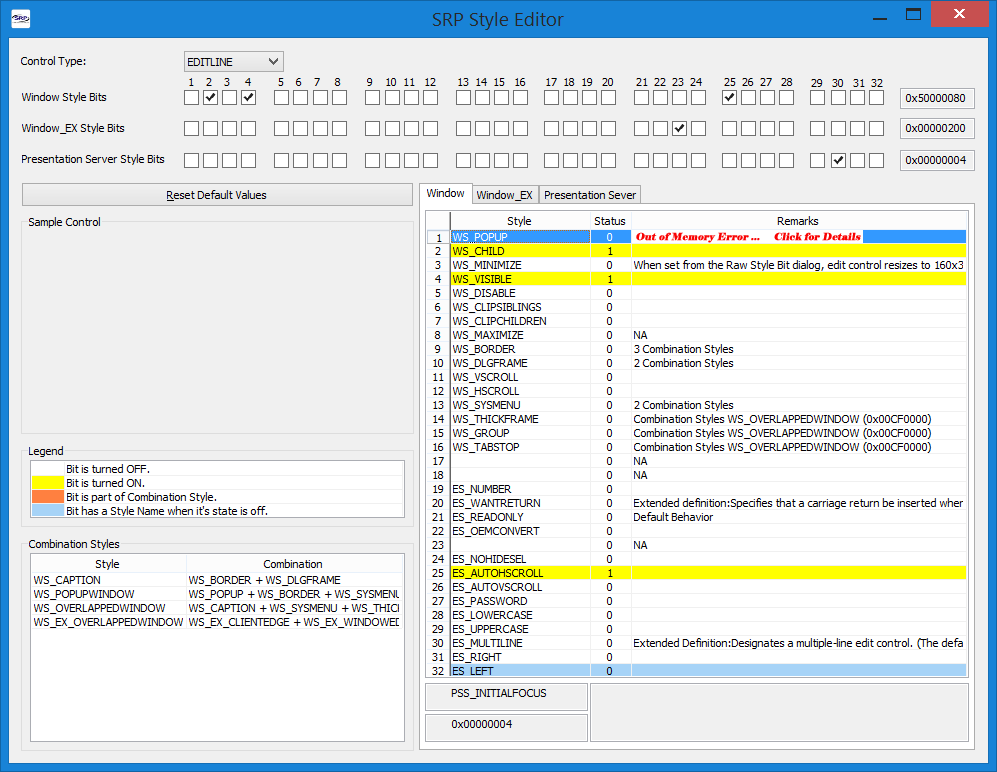 Download
This utility is intended to encourage experimentation. The documentation is embedded in the utility itself. Study the remarks, the color coded legend, and the combination styles. Click on checkboxes, see what happens, have fun. However, just be prepared for occasional crashes. The utility does not prevent styles that are potentially volatile (and neither does the Form Designer's Raw Style Bits window.) So, make sure you save any work and then do your best mad scientist impersonation!
This product is provided free and "as-is". While the explanation of the individual style bits is still accurate, the visual changes and behavior has changed as the Windows operating system has modified the way it handles specific styles. Therefore, what was produced using the original system configuration (OpenInsight 7.1.0 and Windows XP) will not necessarily look the same with a more modern configuration (e.g., OpenInsight 9.x/10x and Windows 8/10).