SRP Schedule Control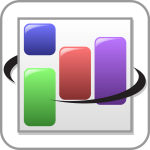 SRP Schedule Control
Many industries need an effective way to schedule jobs, and data screens are usually not up to the task. Users need a visual way to add, remove, or modify schedules in a way that's intuitive and efficient. The ActiveX based SRP Schedule Control can bring your users into the 21st century. With it, users can interact visually with appointments in a multi-user environment. The SRP Schedule Control is takes a generic approach towards scheduling, allowing it to be customized to meet any need. The SRP Schedule Control manages a collection of appointments, which might represent a job or work order. Appointments are assigned to entities, such as an employee, a machine, or a truck. Finally, entities can be assigned to groups, such as departments, factory floors, or fleets. Whatever your data abstraction needs, the SRP Schedule Control can get you there.
Multipart Control
The SRP Schedule Control contains three resizable components designed for maximum effectiveness when browsing.
Schedule
The most important component is the Schedule display. This is the area in which appointments are displayed in a timeline. Users can add, remove, double-click, move, and stretch appointments for quick, efficient changes. Events are fired for every user action to ensure your database is synchronized with the Schedule view in real time.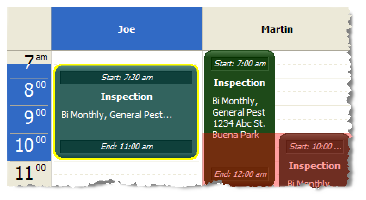 Tree
The Tree component displays all the groups, entities, and appointments in a hierarchical fashion, allowing users to quickly locate an appointment.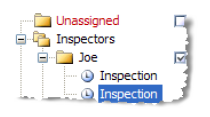 Date Picker
The Date Picker component shows the currently selected day and provides quick and easy access to any day. Users can increase the size of the Date Picker to increase the number of visible months.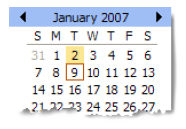 Drag and Drop
The SRP Schedule Control accommodates quick editing of appointments via drag and drop between all components. In addition to moving an appointment from one entity to another within the Schedule component, users can drag appointments to and from the Tree and Date Picker appointments as well. Move an appointment to another day by dragging from the Schedule to the Date Picker, or reassign an appointment to another entity by dragging and dropping within the Tree itself.
Lead and Trail Times
When scheduling appointments, there is often a need to take into account setup time or dismantling time. The SRP Schedule Control introduces Lead and Trail times as a way to visually represent this. Lead and Trail times appear as extensions of the appointment, and users can modify them with drag and drop for quick changes. Need to increase travel time? Just drag the Lead time.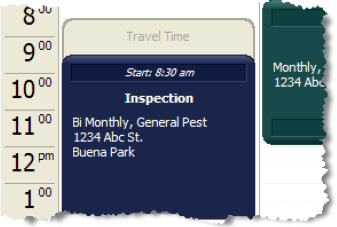 Customizable
Every client wants their information displayed differently, so the SRP Schedule Control allows you to customize colors and layouts. Appointments can be set to any color to indicate status. Set colors for entities to distinguish their purpose, or customize the layout of appointment. You can even customize the layout of Lead and Trial times.

Synchronization
In many cases, more than one user will perform scheduling simultaneously. The SRP Schedule Control supports multi-user environments via the SRP Synchronization Server. This program runs on a shared server, and all SRP Schedule Controls communicate with it. When a user begins to create an appointment the time block appears locked to all other users, eliminating scheduling conflicts.

Similarly, when a user modifies an appointment (usually by moving it to a new time block or dragging an edge to change the duration) the appointment appears locked to other users to alert them that a change is in progress. When appointments are locked the user is unable to make any direct changes (although events will still execute allowing the developer to respond such as providing read-only information regarding the appointment.)

Price and Licensing
The SRP Schedule Control is $595 and includes one year of technical and upgrade support. The developer is permitted to use this license in any supported development and deployment system. All serial numbers must be provided at the time of purchase. Additional serial numbers can be added for a $50 administration fee. Please see our License Information and FAQ page for further information. All pricing in USD and subject to change without notice.