SRP Tab Control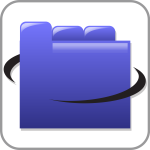 SRP Tab Control
SRP Tab Control
The SRP Tab Control goes beyond OpenInsight's tab control. Customize the appearance of selected tabs, and disable or hide tabs individually. Tab scrolling and multi-row tabs are both supported.

Pricing and Licensing
The SRP Tab Control is part of the Standard OLE Suite which is $235 and includes one year of technical and upgrade support. The developer is permitted to use this license in any supported development and deployment system. All serial numbers must be provided at the time of purchase. Additional serial numbers can be added for a $50 administration fee. Please see our License Information and FAQ page for further information. All pricing in USD and subject to change without notice.