SRP Splitter Control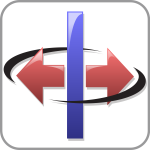 SRP Splitter Control
Complex forms often require the ability to have resizable panels for optimal viewing of data. While OpenInsight comes with a native split bar control, it can behave unpredictably or try too hard to adjust the other controls. The SRP Splitter Control is designed to be a very simple yet reliable alternative.
Visual Appearance
The SRP Splitter Control provides the developer with many options to customize the way it appears.
Background
Choose between no background, thus making the control invisible, or any color theme using SRP's breakthrough Color Fill technology.
Border
A border can be theme specific, have a standard bevel and etched look, or have no border at all.
Gripper
For that extra visual clue, a gripper can be added to make it clear to the user what this control is meant to do.
Event Driven
Rather than assume what the form should look like after the SRP Splitter Control has been moved, an event will be triggered giving the developer the opportunity to respond as needed. This also makes the SRP Splitter Control suitable for more generic uses.
Price and Licensing
The SRP Splitter Control is $60 and includes one year of technical and upgrade support. The developer is permitted to use this license in any supported development and deployment system. All serial numbers must be provided at the time of purchase. Additional serial numbers can be added for a $50 administration fee. Please see our License Information and FAQ page for further information. All pricing in USD and subject to change without notice.